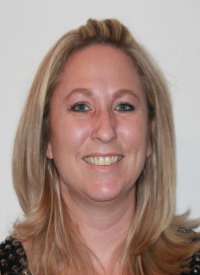 Dr. Amy Wolf, D.C.
Chiropractic Physician
Dr. Amy Wolf graduated from Palmer College of Chiropractic Florida in 2011. She completed an internship with Dr. Wayne Winnick and Associates NY, gaining Knowledge from the official doctors for the New York City Marathon, New York Mets, New York Jets, and New York Ballet Academy East. There she studied techniques such as, Myofascial Trigger Point Therapy and Fascial Manipulation. In addition, she utilizes Rehabilitative Physiotherapy and Graston Technique.
Dr. Wolf has obtained 150 continuing education credits in Electrodiagnostic Studies and worked as a Surgical Neurophysiologist monitoring the nervous system in over 100 spinal surgeries. Prior to chiropractic, her occupation lied in the field of Pharmaceuticals for 15 years. Dr. Wolf focuses her time advancing her knowledge in evidence based medicine and overall well being.

© Copyright 2014 The Twisted Spine. All Rights Reserved. Developed by NQN Media Group.